Welcome to the Literature Research Guide
This guide will help you as you seek information on doing literary research and researching author's lives, with specific pages on short stories, poetry, and plays. Contact a librarian with any questions by using the information in the box at the lower left. Feel free to recommend additional resources.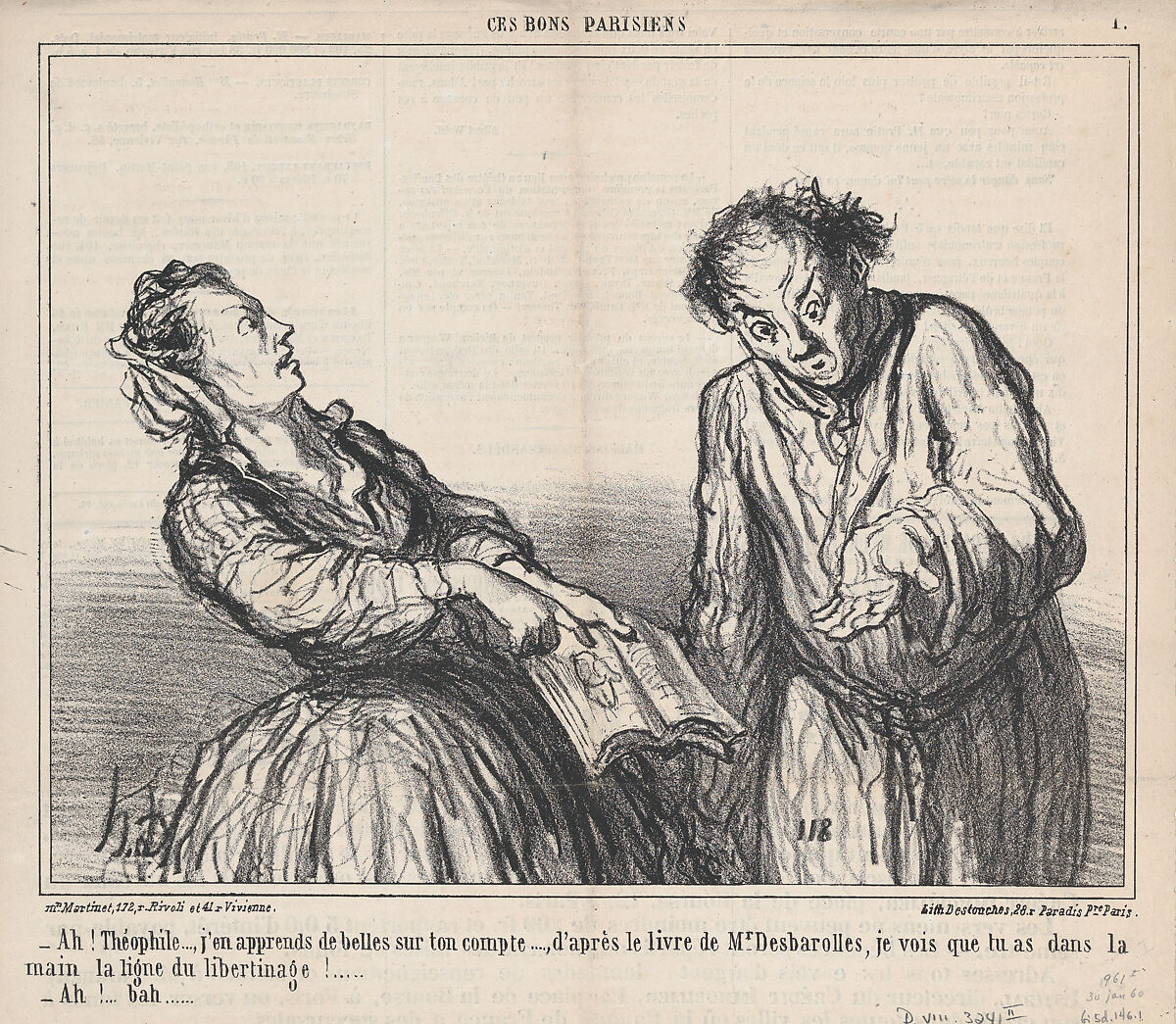 Honoré Daumier, "Ah, Theophile, what ghastly things I am reading about you!," published in Le Charivari, January 30, 1860. Lithograph on newsprint. Metropolitan Museum of Art, New York.