Skip to main content
It looks like you're using Internet Explorer 11 or older. This website works best with modern browsers such as the latest versions of Chrome, Firefox, Safari, and Edge. If you continue with this browser, you may see unexpected results.
Ask a Librarian
For further help, please contact the library's Reference Department. You may:
* Call us at (413) 755-4549 during library hours, or come in to the Library in Building 19 of the STCC campus.
* Ask a librarian by e-mail (stcclibrary@stcc.edu). Please include your name and e-mail address so we can back to you as quickly as possible. Our goal is to respond within 48 hours.
Welcome
Welcome to the Literature Research Guide
This guide will help you as you seek information on doing literary research and researching author's lives, with specific pages on short stories, poetry, and plays. Contact a librarian with any questions by using the information in the box at the lower left. Feel free to recommend additional resources.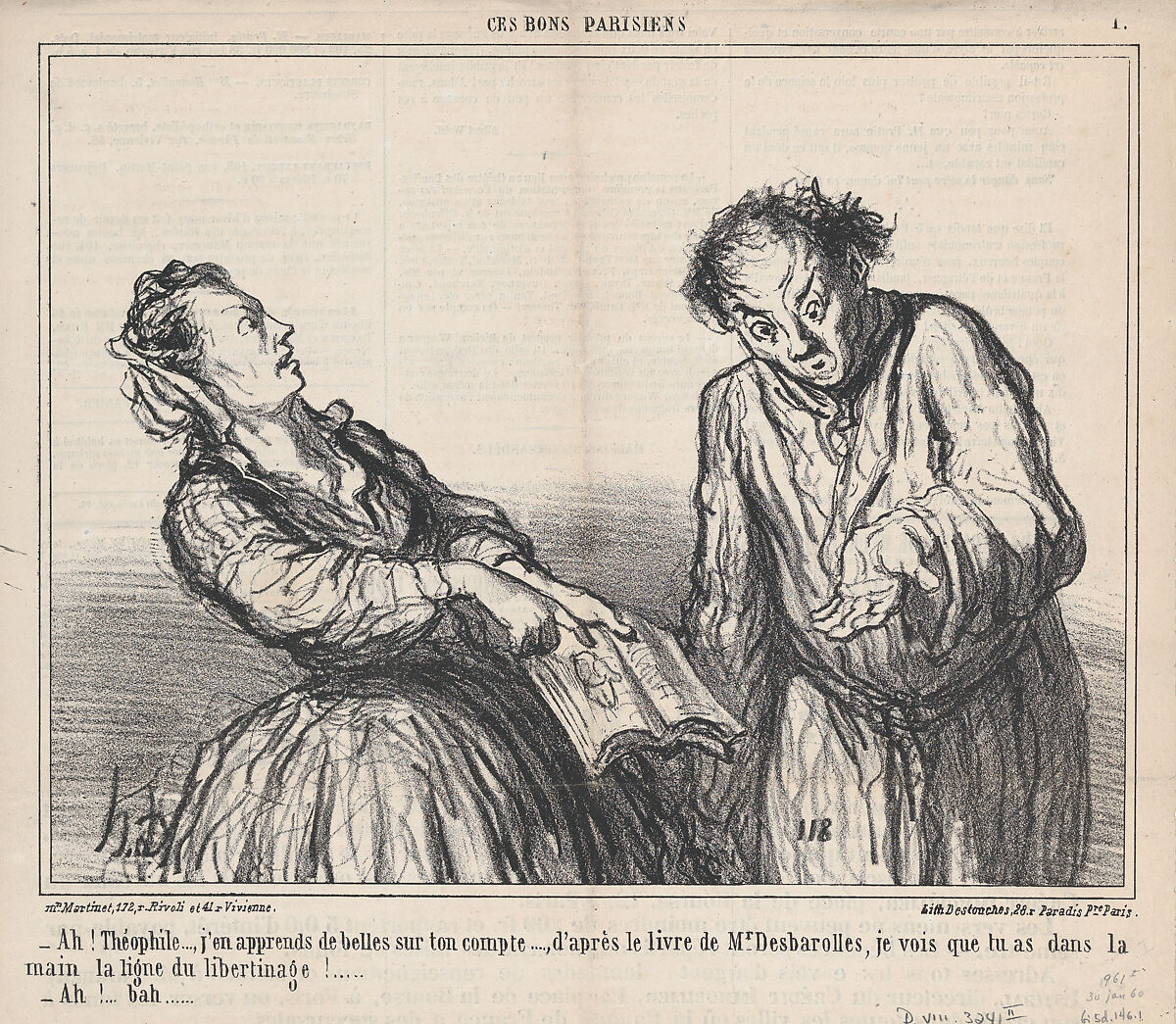 Honoré Daumier, "Ah, Theophile, what ghastly things I am reading about you!," published in Le Charivari, January 30, 1860. Lithograph on newsprint. Metropolitan Museum of Art, New York.
Did this guide help?
Let us know if you found this guide helpful, and leave a comment if you would like us to add something.
This guide gave me all I needed.: 6 votes (60%)
This guide gave me some useful choices.: 0 votes (0%)
This guide gave me a few items.: 3 votes (30%)
I wish this guide had included....(please provide comment below): 1 votes (10%)