Welcome to the Art Research Guide!
Use the links to the left to find books, articles, and other information about art. You'll also find information about citation and the STCC art gallery. All of the images scattered around the pages are open access images from the Metropolitan Museum of Art in New York. The images link to the Met's website so that you can learn more about them! If you have any questions, use the "Ask a Librarian" box to contact a STCC librarian.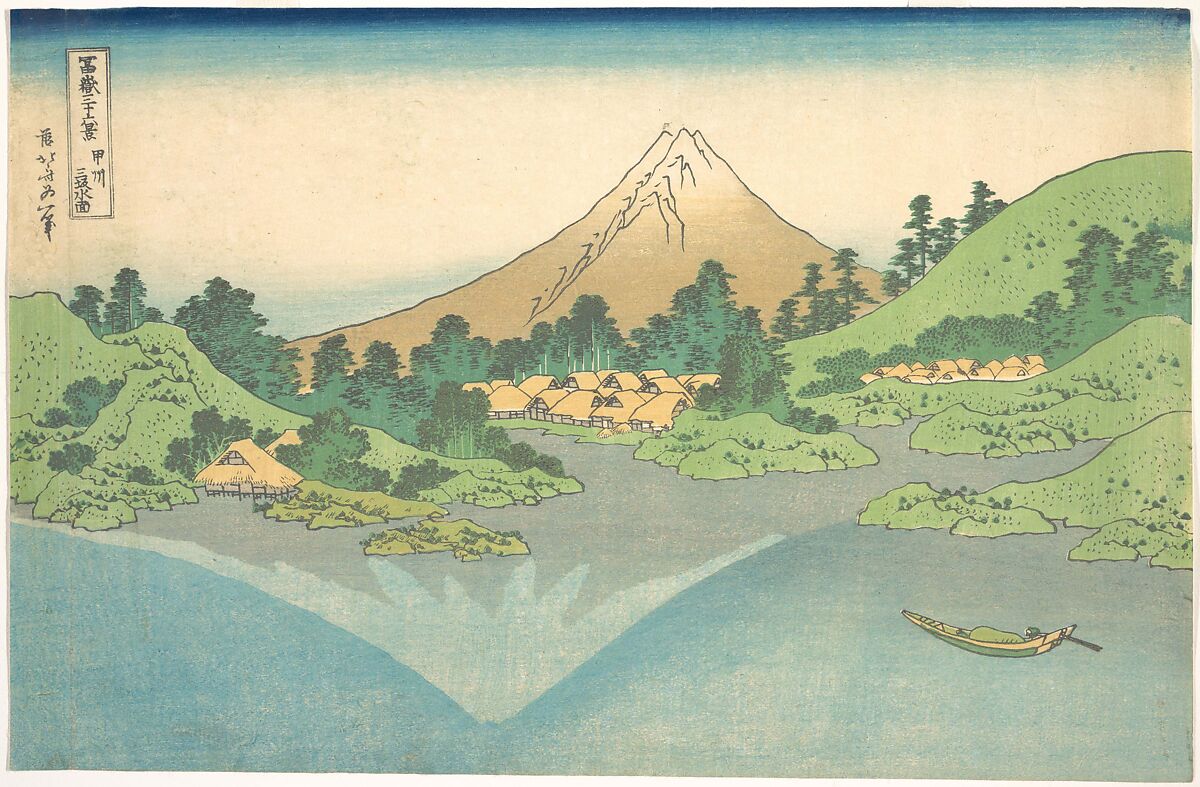 Hokusai, "Reflection in Lake at Misaka in Kai Province (Kōshū Misaka suimen)," from the series Thirty-six Views of Mount Fuji (Fugaku sanjūrokkei), ca. 1830-32. Polychrome woodblock print. Metropolitan Museum of Art, New York.