RESOURCES: THE UKRAINE CRISIS
By Chelsea Contrada OER & Outreach Librarian
The ongoing conflict between Russia and Ukraine has raised many questions and navigating through available information can be overwhelming. The STCC Library has curated a list of resources that can help. Use the resources below if you are interested in understanding more about the conflict, including historical, economic, and social context.
Databases
Global Issues in Context
This database covers a variety of international issues and currently features a spotlight on the Russia-Ukraine conflict, which includes articles, videos, and scholarly research from a variety of perspectives.
Opposing Viewpoints in Context
A wide variety of content on current and controversial topics. This database includes articles, videos, and more about the current Russia-Ukraine conflict and offers historical, economic, and political context.
---
Books & eBooks
Historical Dictionary of Ukraine by Ivan Katchanovski, et al.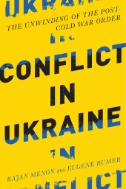 Conflict in Ukraine: The Unwinding of the Post-Cold War Order (eBook)
by Rajan Menon & Eugene B. Rumer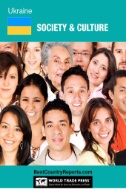 Ukraine: Society & Culture (eBook) by Calif Petaluma
---
Online Resources
Internet Encyclopedia of Ukraine
Hosted by the Canadian Institute of Ukrainian Studies
Council on Foreign Relations: Conflict in Ukraine
Center for Russian, East European, and Eurasian Studies
By Stanford University
Resources for Understanding the Conflict in Ukraine
Hosted by the Center for Slavic, East European, and Eurasian Studies at Ohio State University